During Ocean Week and to celebrate World Oceans Day, Seas At Risk is delighted to announce an online event with BirdLife, ClientEarth, Oceana, Surfrider Foundation Europe, and WWF. Together, we will dive into the challenges faced by marine and coastal ecosystems and discuss the EU policy necessary to overcome and respond to these issues.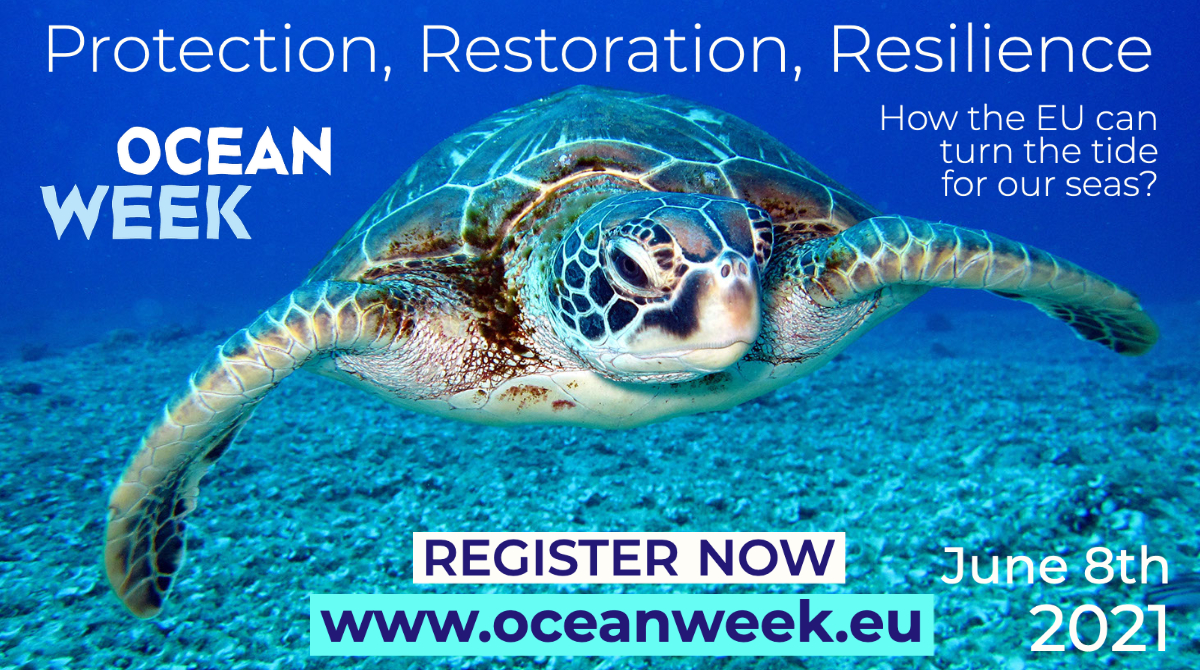 The ocean plays an integral role in the survival of our planet. It remains under severe attack, however, with climate change, overfishing, habitat destruction and pollution joining forces to drive nature at sea to the brink. What can be done? How can the EU turn the tide to save our seas?
Register here: https://www.eventbrite.com/e/protectionrestorationresilience-how-the-eu-can-turn-the-tide-for-our-seas-tickets-153949169109
This 90-minute event will discuss several topics, each with an expert panel:
From extraction to resilience
Dr Riyong Kim, Head of Programme, Natural Capital and Ecosystems
Ska Keller, German Greens representative
Bert de Wel, International Trade Union Confederation
From degradation to recovery: how to enable ocean restoration
Zafer Kizilkaya, President of the Mediterranean Conservation Society
Joachim Claudet, Marine social-ecological research specialist
Karin Dubsky, Marine ecologist and co-founder of Coastwatch Europe
From destruction to protection
Veronica Manfredi, Director for Quality of Life in DG ENVI
Minister Serrao Santos, Portuguese Presidency
Catherine Chabaud, Member of the European Parliament
Conclusion – Blue Manifesto checkpoint
Charlina Vitcheva, Director General at European Commission, Directorate-General for Maritime Affairs and Fisheries
Monica Verbeek, Director of Seas At Risk
Find out more about #OceanWeek and discover other events on www.oceanweek.eu.
---
Posted on: 25 May 2021