Seas At Risk welcomes the European Parliament's resolution on international ocean governance  adopted on 16th January, particularly its strong stance on deep-sea mining. In calling for an international moratorium, the European Parliament becomes a primary custodian of the deep sea, hopefully prompting the European Commission and Member States to follow suit.
This European Parliament resolution (approved by 558 of 666 votes) stresses the importance of applying the precautionary principle to the emerging deep-sea mining sector. It calls on the Commission and EU Member States to support an international moratorium on commercial deep-sea mining exploitation licences until such time as the effects of deep-sea mining on the marine environment, biodiversity and human activities at sea have been studied and researched sufficiently and all possible risks are understood.
The position, led by MEP José Inácio Faria, also urges the European Commission and Member States to withdraw support for deep-sea mining in international waters, including a refusal to issue permits for deep-sea mining on Member States' continental shelves. This is particularly relevant for Portugal at present, which is currently considering a deep-sea mining application near the Azores by the Canadian company Nautilus. Several other EU countries (Germany, Belgium, the United Kingdom, France, and Poland) sponsor deep-sea mining exploration contracts in international waters, emphasising the key role played by the EU and its Member States at international level.
Instead of further promoting the sector, like the EU is doing in its blue growth strategy, the European Parliament calls on the EU to invest in sustainable alternatives, specifically a transition to sustainable consumption and production, as outlined in SDG 12 under Agenda 2030.
The European Parliament stresses that improving transparency, public accessibility of information, stakeholder involvement and the legitimacy of UN organisations such as the International Seabed Authority must be a priority if existing shortcomings in the overall ocean governance framework are to be addressed.
This call for precautionary action and an international moratorium comes at a crucial time, with the International Seabed Authority concluding consultation on its draft exploitation regulation and pushing for its approval by 2020. At the same time, the scientific community continues to issue increasingly urgent warnings about the significant and irreversible harm that mining would cause to the fragile deep sea environment. Similar to the Seas At Risk submission to the International Seabed Authority, several stakeholders are calling for a public debate on the question of whether or not there is a need for deep-sea mining.
In light of this strong European Parliament position, Seas At Risk hopes that the European Commission and its Member States will reconsider their position on deep-sea mining. It is time for the EU to cease its promotion of deep-sea mining as a priority sector in its blue growth strategy and, instead of creating new avenues for unsustainable extraction of non-renewable resources, to move towards a 21st century model of sustainable consumption and production.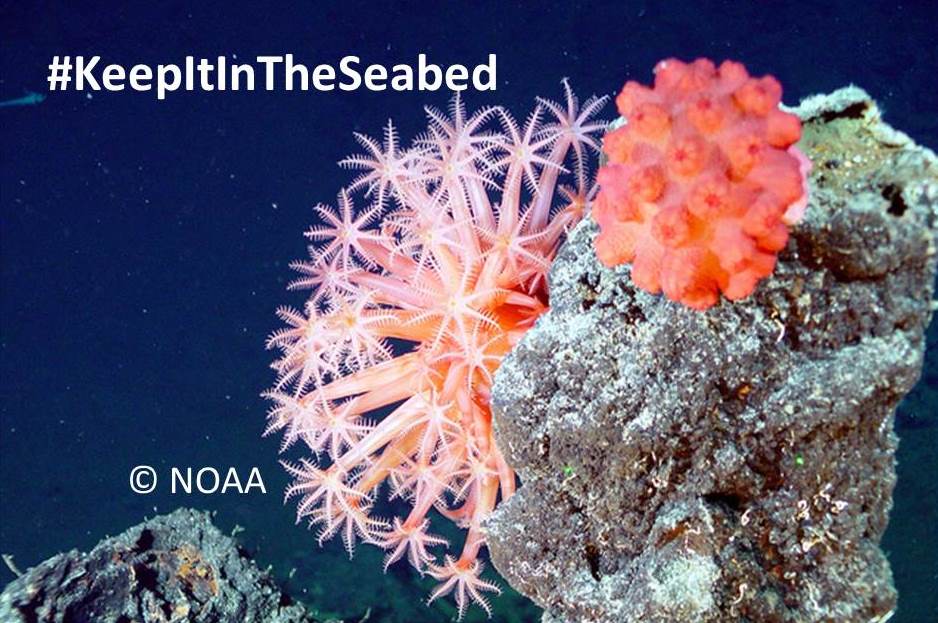 ---
Posted on: 17 January 2018