During the summer months, Belgian authorities conducted a public consultation on the environmental impact assessment (EIA) of the mining equipment test due to be undertaken in the Pacific Ocean by Belgian company, Global Sea Mineral Resources (GSR). Seas At Risk asks the Belgian government and the International Seabed Authority (ISA) to address the many shortcomings in the EIA and monitoring procedures, and to refuse permission for the test in light of the risk of significant irreversible impacts.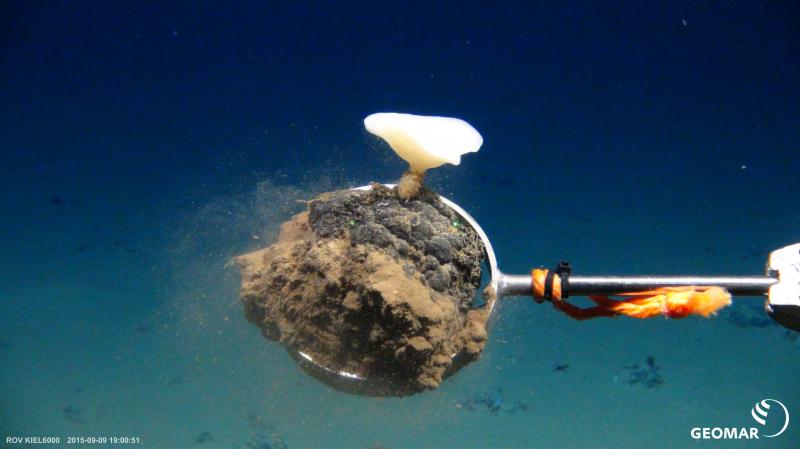 GSR holds an exploration contract with the ISA for nodule mining in the Clarion Clipperton Zone, covering an area of around 75,000 km2 (2.5 times the size of Belgium). In a first-of-its-kind step, it has planned equipment tests in both the Belgian and the German contract areas in April 2019.
In line with ISA rules, GSR submitted its EIA for the test earlier this year. The procedure for the EIA was unclear but, under pressure from Seas At Risk and the Deep Sea Conservation Coalition, the ISA and the Belgian authorities opened the EIA for public consultation.
The EIA procedure for this test will set an important precedent for subsequent tests and must be done in a 'best practice' manner, i.e. in line with standards set by European and international EIA regulations. By opening up the EIA for public consultation, Belgium has set an important example to other sponsoring states in terms of openness and accessibility of environmental information. However, it remains unclear how the results of the public consultation will be taken into account, or indeed how the EIA will be used in making test decisions.
At international level, the procedure appears highly flawed. The ISA's Legal and Technical Commission failed to review the EIA before its recent annual session in July and must now do so before its next session in March 2019. Coming a bare month before GSR's scheduled test, it is difficult to envisage GSR adapting its test to any meaningful extent, irrespective of ISA's comments.
Earlier this year, Seas At Risk, together with WWF Belgium and Bond Beter Leefmilieu (the umbrella association of Belgian NGOs), issued a policy briefing on Belgium's role in deep sea mining, which you can download here (in Dutch).
The EIA and independent reviews can be found here.
---
Posted on: 5 September 2018