Marine NGOs published their joint recommendations to advise Fisheries Ministers on the fishing opportunity for 2024 for the Baltic Sea, which are going to be negotiated in October 2023 by EU fisheries ministers.
NGOs call for transparent decision making and ecosystem-based fishing opportunities, whose  management system is able to acknowledge and protect ecosystem functions. As the legal deadline to end overfishing has passed, all fishing limits must be in line with sustainable exploitation rates.
The current management system is not working in the Baltic. In fact, the ecosystem is in severe distress and the major commercial fish stocks continue to be in bad conditions. 
Read the joint recommendations here.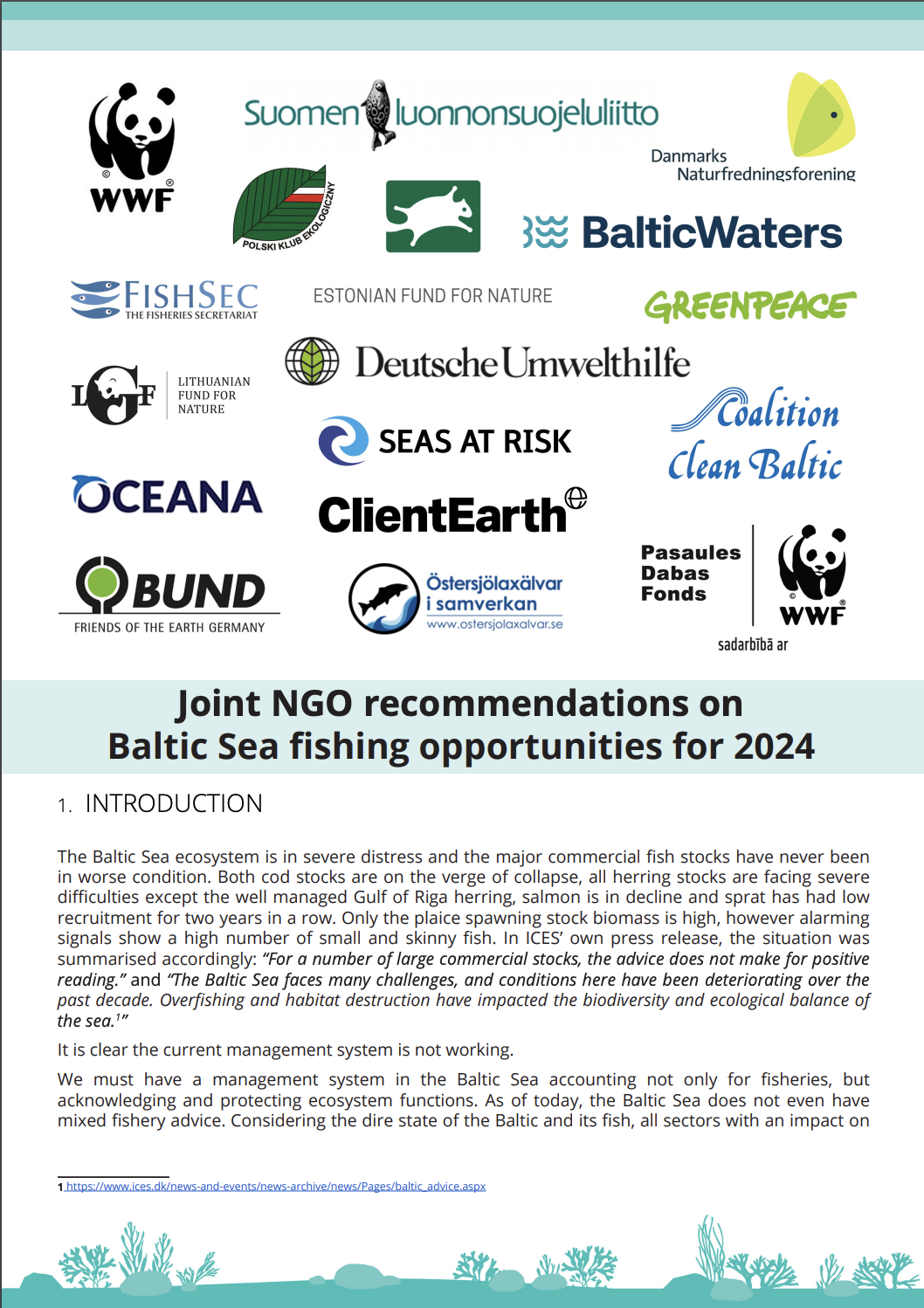 ---
Posted on: 21 June 2023