The European eel in the Mediterranean is critically endangered. Today, just ten percent of the eel's historical population remains. Scientists urge a stop on all fishing of the eel, at all stages of life and in all ecosystems. Seas At Risk and 7 other NGOs address Hervé Berville, French Secretary of State for the Sea, and Christophe Béchu, French Minister for Ecological Transition to act to promote a moratorium on glass eel (juvenile eel) fishing throughout the Mediterranean. This call comes just a few weeks before the annual meeting of the General Fisheries Commission for the Mediterranean (GFCM), in Split, Croatia in November.
Read the full letter here (French).
Read the the press release here (French).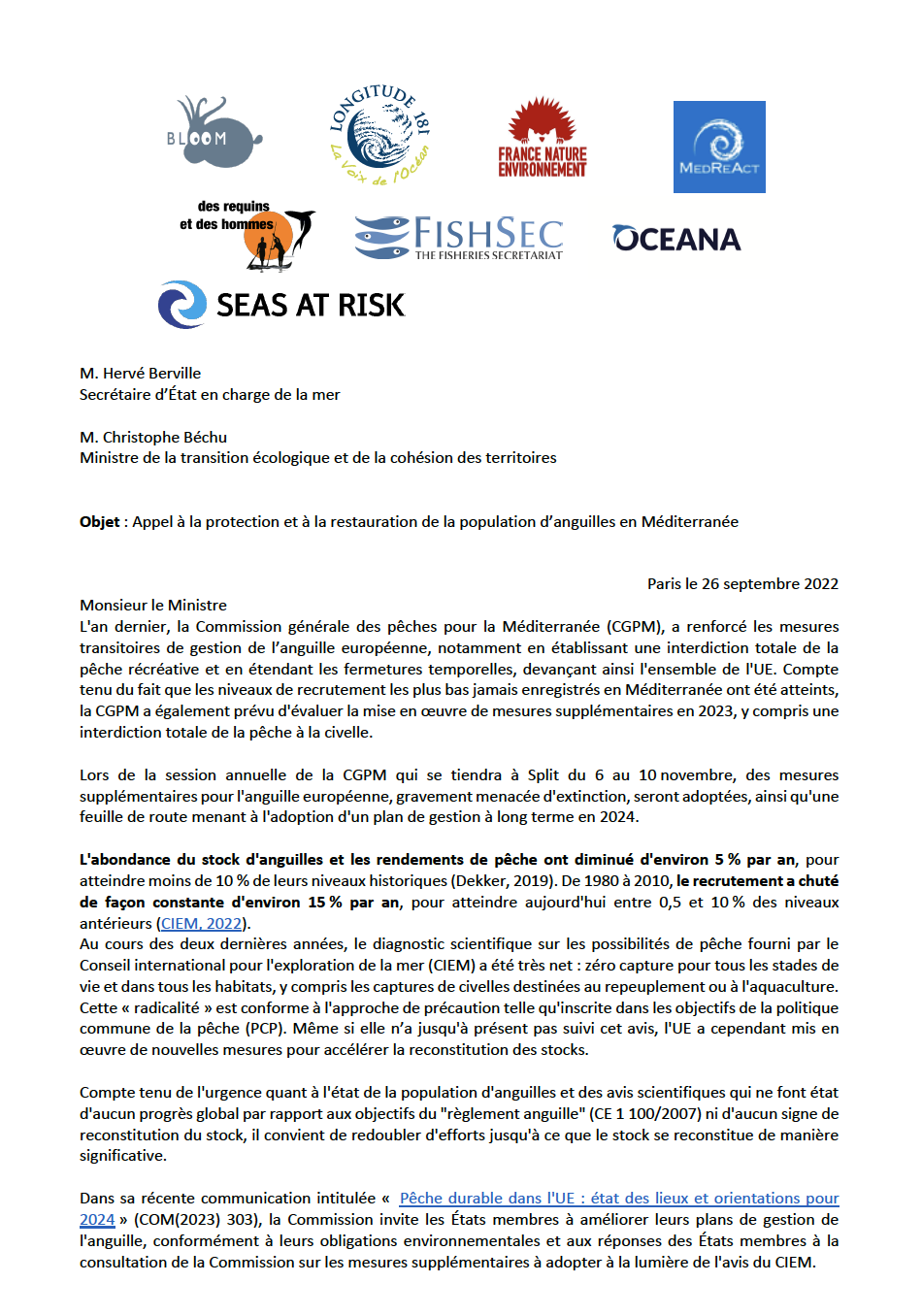 ---
Posted on: 5 October 2023