Seas At Risk and member Sharkproject join NGOs across the EU have long supported an end to the fin trade in the European Union. Thousands of sharks are caught and finned around the world, driving the already vulnerable population to the brink of collapse and, for more than a third of all shark, ray, skate and sawfish species, extinction. The EU is a large, if not the largest, shark-fishing nations in the world, so an EU ban would have huge benefits for shark populations.
Marine conservation organizations join more than one million citizens, penning a letter to Members of European Parliament to finally put an end to shark-finning in the EU.
Read the letter here.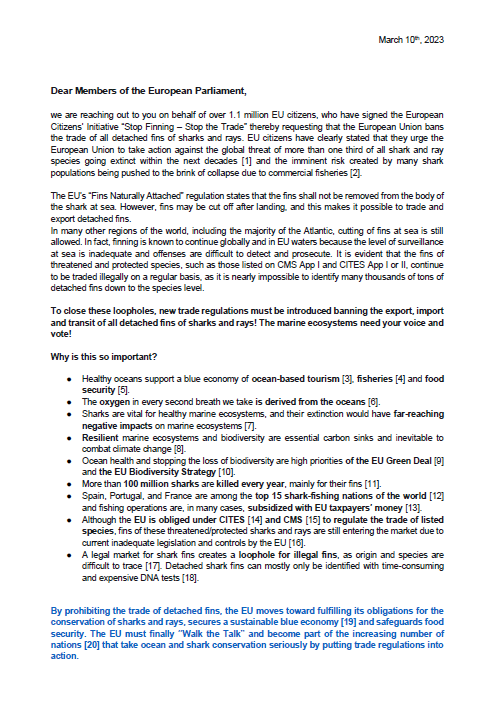 ---
Posted on: 24 March 2023