Over 160 NGOs and a series of academics wrote a joint open letter to President Ursula von der Leyen on the need to publish the EU legislative framework for Sustainable Food Systems before the end of this Commission's mandate. 
The signatories express their concern regarding the delay of essential policies related to priority commitments in the Commission's mandate, particularly those of the Green Deal which promise to deliver healthy and affordable food to EU citizens and urge to resist misguided and short-sighted calls for a regulatory pause in the Commission's green agenda. The legislative framework for sustainable food systems is the flagship of the Farm to Fork Strategy and a central piece of the Green Deal itself. Failing to publish this law will mean failing to deliver on the EU's climate, environment and health goals.
Establishing sustainable aquatic food systems will enable making steps towards a thriving ocean. Working on the whole aquatic food supply chain, from fisheries and aquaculture practices to the labeling of their products, is needed to minimize threats to sensitive species — notably bycatch — and further deterioration of marine ecosystems threatened by unsustainable fishing practices such as bottom trawling. The food policy regulatory framework is a cornerstone to enhance a just transition to low-impact fisheries in Europe and the emergence of possible sustainable alternatives.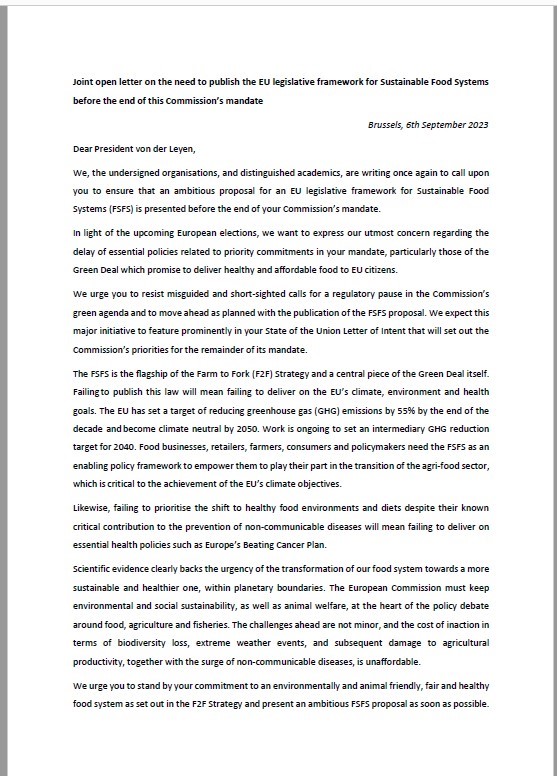 ---
Posted on: 7 September 2023