This year's International Day of Biological Diversity on May 22 is a timely reminder of the fragility of nature. The seventh Global Assessment Report, published on 6 May by the UN Intergovernmental Science-Policy Platform on Biodiversity and Ecosystem Services, clearly shows that the world is on track for the largest biodiversity extinction wave ever recorded in human history. Up to 1,000,000 species are threatened with extinction, with plant and animal species becoming extinct at one thousand times the rate before humans existed. The causes of this extinction are undoubtedly human: our way of life is killing Earth's biodiversity.
Marine wildlife is no exception to this ecological disaster. A recent study warns that ocean species are disappearing faster than those on land. The seventh Global Assessment report includes the following global data:
33% of marine fish stocks in 2015 were harvested at unsustainable levels, 60% were sustainably fished to the very maximum limit, and 7% were under-fished.
More than 55% of the ocean area is covered by industrial fishing.
A 3-25% projected decrease in fish biomass by the end of the century (low and high climate warming scenarios, respectively).
More than 10% decrease per decade in the extent of seagrass meadows between 1970 and 2000.
Some 50% of live coral cover of reefs has been lost since 1870s.
More than 245,000 km2 of coastal areas are 'dead zones', where marine plants and species can no longer live because of fertiliser input from agriculture.
For years, Seas At Risk has fought the many threats to our ocean, old and new. Plastic pollution is found in almost all marine animals, from the smallest shrimp to the largest whale. Industrial fishing is emptying the ocean and destroying its habitats. We are dumping millions of tonnes of toxic substances from land and, having virtually exhausted the land supply, are now poised to plunder the seabed to quench our thirst for metals. Climate change is driving acidification and fundamentally changing marine ecosystems. A lack of sea ice is pushing ice bears and walruses to the brink of extinction and seabirds have disappeared in areas where they used to number in their millions. In the meantime, politicians are calling for an expansion of the 'blue economy', pushing an explosion of industrial activities at sea and piling new pressure on already stressed marine ecosystems.
If we say that our global house is on fire, then clearly our ocean, too, is ablaze.
But all is not yet lost.
A new wave of awareness seems to be gaining ground. Generations are joining forces across the globe, with longstanding icons such as David Attenborough and modern activists like Greta Thunberg leading a public call for action. 450  scientists and celebrities in 45 countries all over the world (including Monica Verbeek, Executive Director of Seas At Risk) signed a joint call for the protection of nature, addressed to the world leaders meeting for the G7, asking them to take urgent action to protect our ocean and marine life.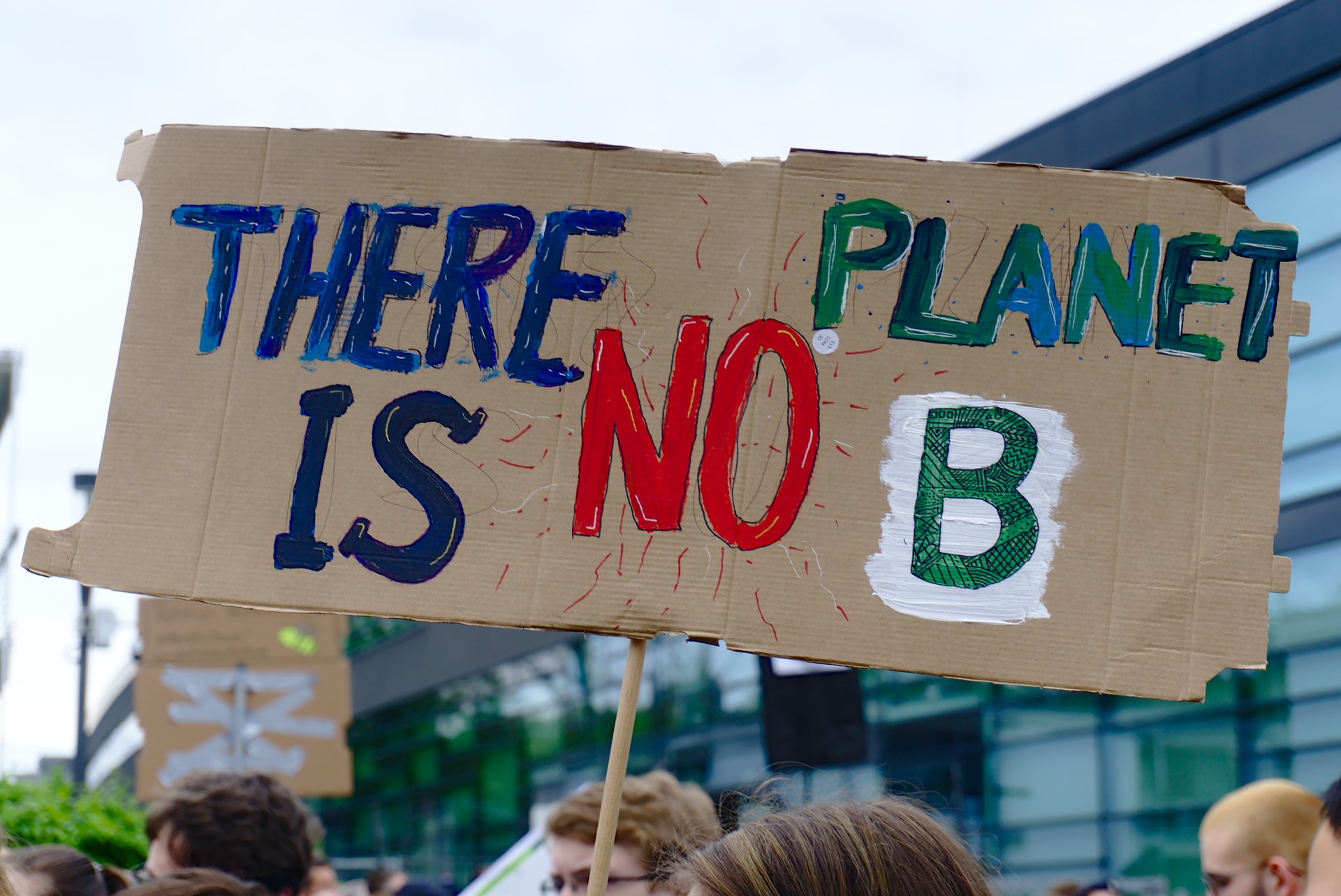 Politicians are slowly accepting the daunting reality of the climate emergency and biodiversity collapse and their responsibility now to take decisive measures. G7 Environment Ministers adopted a charter halting biodiversity loss and committing to a world pact for biodiversity after 2020.
In recent years, Seas At Risk has successfully contributed to banning many single-use plastics, regulating greenhouse gas emissions from shipping and enforcing Marine Protected Areas. These major successes would not have been possible without growing political and public awareness of the urgent need to act.
We truly hope that this new wave of awareness will spur EU politicians to live up to their Marine Directive commitments to clean and healthy seas by 2020 and to end overfishing by 2020 under the Common Fisheries Policy. The save #OurBlueLung campaign will continue to remind policy makers of these key commitments.
Ultimately, we can only save the ocean, reverse biodiversity decline and avoid a full-blown climate crisis if we dramatically change our lifestyles and the ways in which we produce and consume. Good public policy is of paramount importance in showing the way forward. Seas At Risk will continue to push for ambitious policies that will give our seas and ocean a chance.
Citizens can also play a major role, not alone by changing their way of life but also by voting with nature in mind. At the end of May, European citizens will vote for their representatives at the European Parliament, each of whom will have significant power in shaping the future of our oceans and our living world. We count on each and every voter to consider the future of our planet and to vote responsibly.
---
Posted on: 10 May 2019