The NGO Retorna, which is one of the Spanish members of Seas At Risk, has long been pushing for the adoption of ambitious legislation to avoid millions of bottles and cans would ending up in the environment and the sea. Despite considerable resistance, winds of change are blowing on the touristic Spanish coast. Deposit return schemes will finally be adopted to fight marine litter.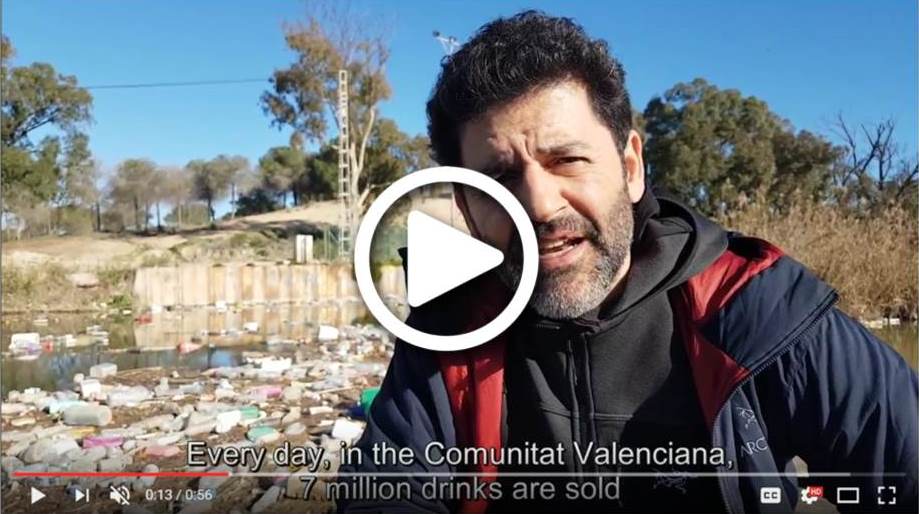 Returning bottles to supermarkets was a standard habit for many 20 years ago. It ensured that once empty, bottles would not be littered or become waste, but instead be reused or recycled. Several coast regions in Spain, such as Valencia, the Balearic Islands, Catalonia and Navarra, share the commitment to curb litter by increasing reuse and recycling rates through appropriate legislation. Valencia, a region with large shoreline and intensive tourism, took the leadership. It will soon add a10cent deposit on the 7 million single use plastic bottles and cans which are daily put on the market in the region, which is returned to the customer when the bottle is brought back to the store. Half of these 7 million bottles are currently littered or end up in landfills, rivers and the sea.
It is good news that the UN has also joined the mounting crusade to stop marine litter. It has launched a global campaign under the name #CleanSeas, with the final objective to secure commitments from Governments, private companies and the general public to reduce the world's plastic footprint. The United Nations has echoed a recent statement from Coca-Cola in Scotland, supporting deposit return systems to reduce plastic contamination and improve recycling rates. The multinational beverage company which fiercely fought all over the world against regulations to increase reuse and recycling rates for bottles with deposit systems, has finally recognised the environmental benefits of deposit and refund systems. Coca-Cola in Scotland finally supports deposit return systems as the best way to reduce the millions of cans and bottles which end up in the sea and countryside. In addition, the British CEO of Suez, the water and waste treatment company, also known in Britain as SITA, described a deposit and refund scheme as a 'win-win' solution for families, businesses and the economy, insisting that a UK-wide deposit scheme for plastic bottles made both environmental and economic sense.
In Spain, which is also seeing strong opposition by the industry, this new backing by the international body and large multinational companies will no doubt give a clear message to the Spanish state and regional authorities that this is the way forward. Retorna encourages other organizations, large and small companies to back initiatives to fight the growing threat of marine litter.
---
Posted on: 10 March 2017