The paper presents NGO recommendations for the setting of fishing opportunities in the Baltic Sea for 2023.
Each October, EU fisheries ministers will meet to set the Total Allowable Catches (TACs) for the Baltic Sea for the following year. In the lead-up to the October Council meeting NGOs have jointly developed their recommendations on sustainable catches and send them to EU minsters and the European Commission.
End overfishing and set TACs ensuring that the total catch does not exceed scientific advice and that the stocks rebuild as fast as possible.
Consider that fish stocks are also impacted by climate change and are part of an ecosystem and include additional climate buffers and ecosystem interactions when setting the TACs
Make selective gear mandatory to reduce bycatch in mixed fisheries and increase control and monitoring to end illegal discarding.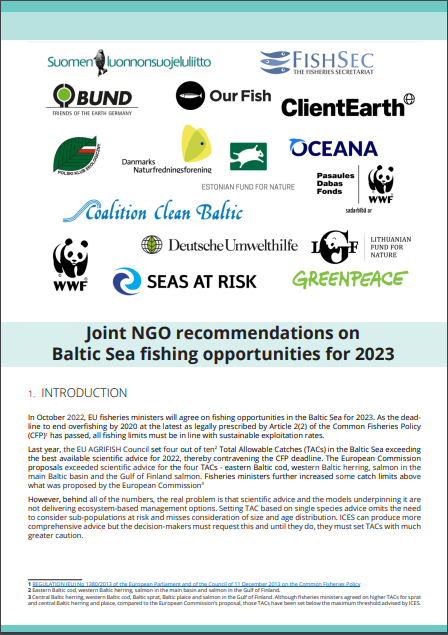 ---
Posted on: 7 July 2022