Today, the European Commission unveiled the Biodiversity Strategy 2030 and the Farm to Fork Strategy, two flagship policies of the European Green Deal. These strategies are the first test of the Commission's commitment to turning the tide on environmental degradation and biodiversity collapse.
Publishing these strategies together shows the connected thinking needed to tackle the current challenges in a comprehensive way, linking environment, society and economy. However, the two strategies differ substantially in their level of ambition for the marine environment, somewhat undermining their coherence. 
Dr Monica Verbeek, Executive Director of Seas At Risk, says: "The level of ambition displayed in the Biodiversity Strategy is very promising and has the potential to support the recovery of seas and ocean by 2030. Unfortunately, this level of ambition for the marine environment is not reflected in the Farm to Fork Strategy, which fails to present a clear strategy on how to reconcile seafood production in EU waters with marine restoration objectives."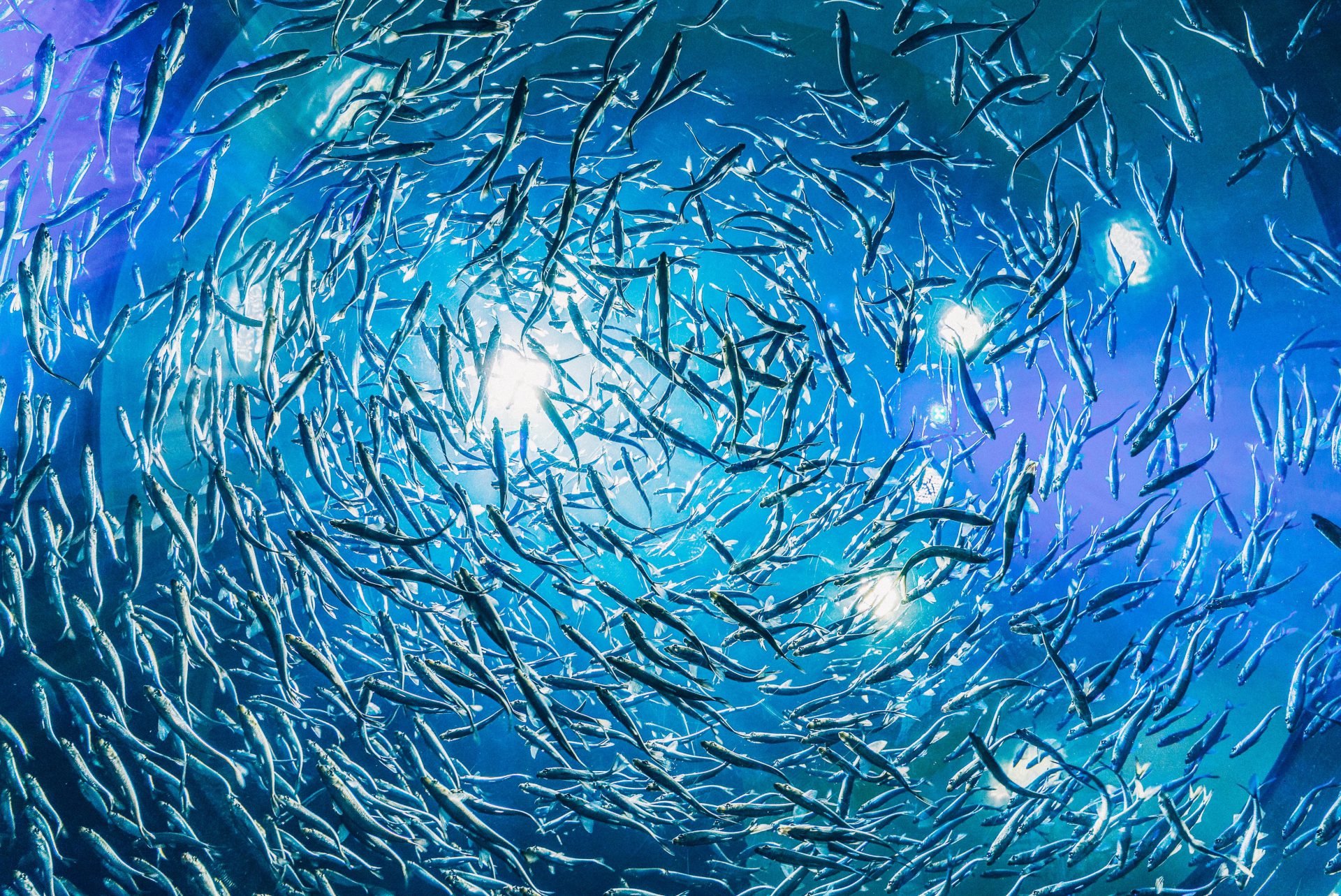 Biodiversity targets are a good start in protecting and restoring marine ecosystems 
The Biodiversity Strategy calls for the protection of 30% of EU seas by 2030 (with a third of it under 'strict protection') and effective management of all Marine Protected Areas, calling particular attention to the regulation of fishing activities. It also plans to adopt binding targets for nature restoration at sea, focusing on carbon-rich ecosystems and areas of high biodiversity value. 
Alice Belin, Seas At Risk Senior Marine Policy Officer, says, "Most Marine Protected Areas in Europe are designated on paper but not protected by any regulation restricting the activities taking place there. The targets in the Strategy to protect and restore the ocean are a very good start for rebuilding a resilient ocean. Member States play a major role here, as they will need to turn the targets into concrete protection measures in their national waters. If they are to be effective, protection measures must regulate all human activities and prohibit the most destructive, such as bottom-trawling or mineral extraction."
Farm to Fork Strategy misses opportunity to transform biodiversity objectives into concrete targets for the seafood sector 
The Farm to Fork Strategy aims to ensure that our food production system contributes to, rather than prevents, biodiversity conservation gains. Last year's defining UN IPBES global assessment report on biodiversity recognised wild–caught fisheries and aquaculture as one of the key drivers of biodiversity loss at sea, and the Biodiversity Strategy 2030 acknowledges that overfishing and destructive fishing practices are not compatible with biodiversity objectives.
Andrea Ripol, Seas At Risk Fisheries Policy Officer, says, "The transition to low-impact fisheries should have been at the core of the Farm to Fork's seafood commitments. No EU citizen wants to eat fish that has been caught at the expense of iconic species like dolphins, seabirds or turtles, or comes from a depleted fish population. It is a missed opportunity compared to the ambition in the Biodiversity Strategy." 
In addition, given the key role of subsidies in fisheries and their negative impacts on seas and ocean when they enhance fishing capacity and drive overfishing, the Farm to Fark Strategy should have included a commitment that harmful subsidies will never be reintroduced in European Maritime and Fisheries Funds – as is eluded to in the Biodiversity Strategy.
Planning human activities at sea to support thriving marine ecosystems  
The Biodiversity Strategy addresses many key threats to the marine environment, including fisheries, pollution from land-based sources (agriculture, plastics, industrial and household wastewater, extraction of minerals). It focuses on the destructive impacts of overfishing and certain fishing practices (e.g. bottom-contact or non-selective fishing) and their incompatibility with biodiversity targets. It thus paves the way for more forceful action on these activities. 
The strategy notes that human activities at sea should be planned to take account of ecosystem sensitivities and to support the restoration of marine ecosystems.
Ann Dom, Seas At Risk Deputy Director and deep-sea mining expert, says, "The Commission's acknowledgment that deep-sea mining has irreversible effects on deep-sea ecosystems and its request for a moratorium on deep-sea mining is a very positive U–turn [compared to the Commission's 2012 Blue Growth strategy]. Policies should ensure responsible production and use of metals and thus reduce demand. What we need is transformation to a resource efficient, closed-loop material, circular and sharing economy, combined with responsible terrestrial mining practices."
Finally, while the Biodiversity Strategy acknowledges that full implementation of the EU's Common Fisheries Policy, the Marine Directive, and the Birds and Habitats Directives is needed to deliver on biodiversity targets, it fails to address the 2020 (or earlier) deadlines. It does, however, commit to publishing an action plan for the conservation of fisheries resources and the protection of marine ecosystems, by 2021.
Alice Belin adds, "EU countries have had 12 years to take the necessary measures to protect their marine environment and have largely failed to do so. Along with the forthcoming 2021 marine action plan, we hope that the European Commission will consider legal action against the worst offenders."
BACKGROUND: 
The threats the ocean is facing: The threats faced by seas and ocean are numerous and growing, from destructive resource extraction and pollution to the massive predicted impacts of global warming. Yet, more than ever we need marine and coastal ecosystems to be rich in fauna, flora and genetic diversity so that they can perform their natural functions, build climatic resilience and support life on earth.  
The Blue Manifesto to save the ocean in 10 years: In January 2020, over 100 environmental organisations launched the "Blue Manifesto", a rescue plan to save the ocean by 2030. It lays out concrete actions that must be delivered by set dates to reverse the damage to our degraded and polluted ocean and coastlines. The NGOs call for: (1) At least 30% of the ocean to be highly or fully protected by 2030; (2) Shift to low-impact fishing; (3) Securing a pollution-free ocean; (4) Planning of human activities to support the restoration of thriving marine ecosystems.
---
Posted on: 20 May 2020