The Blue Manifesto assessment 2021 is the second assessment aimed at evaluating the performance of the European Union in reaching the Blue Manifesto milestones foreseen for 2021 while simultaneously providing updates on the milestones set for 2020. 
The Assessment shows that of the 8 milestones deemed imperative for rapid change, only one was deemed as fully accomplished, 2 milestones were on track to partly reach their targets, three milestones were not met, and two others had insufficient progress to establish a score.  
Three 2020 milestones were downgraded in light of further policy developments in 2021, making the revised overall outcome for 2020 more negative than initially reported in the 2020 Assessment. 
Scarce political ambition and delays in the policy process – mainly due to the Covid-19 pandemic – were found to be the key reasons for poor progress. 
Read the key points of the policy analysis: "Limited progress on the road to a healthy ocean by 2030". 
The 'Blue Manifesto 2020 Progress Assessment Summary' is supported by the 'Blue Manifesto Progress Assessment Full Report' which includes details on the findings and the methodology.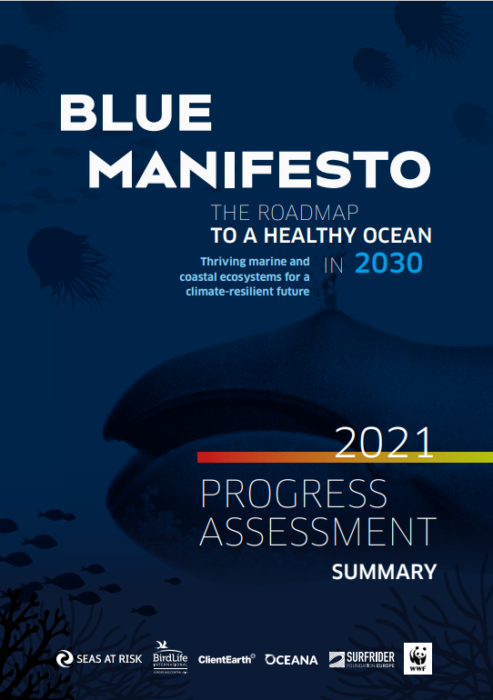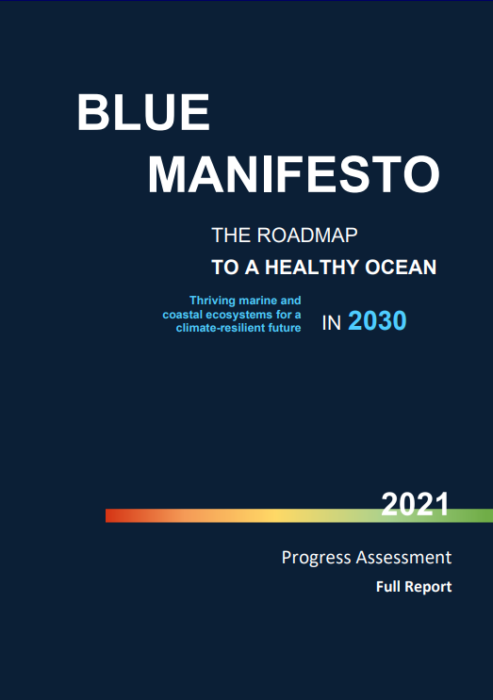 ---
Posted on: 13 June 2022