Plastic pollution in the world's oceans is an increasing threat for marine life. The adoption of the Single Use Plastic Directive by the European Union in 2019 represented an ambitious step to get rid of the ten most polluting items found on European beaches. However, one year after the entry into force of the directive, the transposition of the legislation into domestic law has stalled in most European countries. In addition, the COVID crisis has led to a dramatic surge in the use and littering of single-use plastics.
"The communication failure at national level to explain that reusable food containers, water bottles or coffee cups, are as safe as single-use plastic came at a high price. As a result, plastic waste and littering surged. This intensifies the urgency to cope with pollution coming from throw-away plastics", says Frédérique Mongodin, Senior Marine Litter Policy Officer at Seas At Risk.
Over 100 scientists recently issued a joint statement to dispel doubts about the safety of reusable plastics containers during the pandemic, refuting the faulty arguments of the plastics industry, which opportunistically promoted single-use plastics as the safest way to protect our health against the COVID-19 virus.
"Time has come to sound the alarm bell and call on national governments to take up their responsibilities. Only effective measures to reduce single-use plastics on the ground supported by a strong accountability of the corporate community will help solving plastic pollution", added Frédérique Mongodin.
Seas At Risk's national members and partners are concerned about the state of European seas, and about the slow reaction of national governments.  Ambitious consumption reduction targets for food containers and beverage cups – resulting from the implementation of the Single Use Plastic Directive – are a fundamental element of the Blue Manifesto, the roadmap supported by over 100 NGOs that sets concrete measures to achieve a clean and healthy ocean by 2030.
Find out what's happening in : Italy, Spain, France, Hungary, The Netherlands, Germany and Portugal.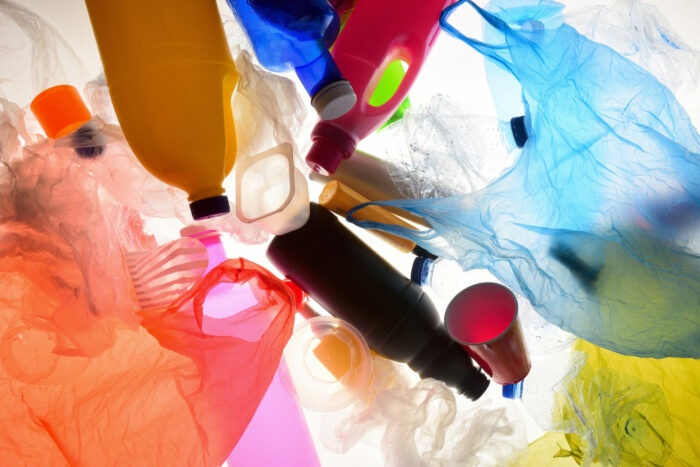 ITALY
In Italy, expectations were high after the adoption of previous measures to reduce plastic pollution, such as the national ban on plastic cotton buds in 2019 and the ban on intentionally added microplastics in rinse-off cosmetic products, effective as of 2020.
"Italy was at the forefront of legislation to fight plastic pollution over the past few years, but its leading role has faded", regrets Raffaella Giugni, Marevivo's Institutional Relations Officer.
The political debate in the Senate and Parliament on how to tackle single-use plastic pollution has only just started.
"In Italy, it is very common for your expresso coffee to be served with a complimentary glass of water in a disposable plastic cup, resulting in a shocking amount of waste ranging from 16 to 20 million single-use plastic cups a day", explains Giugni, adding: "Even if plastic cups are not among the seven items officially banned with the Single Use Plastic Directive, the Italian government should use the flexibility allowed by the legislation to extend the bans to disposable plastic cups".
The promising Plastic Tax, which was supposed to be adopted in Italy in 2020, has been postponed to 2021.
"The postponement of the Plastic Tax is truly inexplicable", explains Stefano Ciafani, Legambiente's National President, "especially during the pandemic, when the consumption of disposable plastic products is skyrocketing."
Because of how organic waste collection is managed in Italy, with 100% plant based biodegradable material being used, plastics that are fully biodegradable and compostable have been widely promoted. Yet, "the solution is not replacing one throw-away product with another," continues Ciafani. "Biodegradable and compostable items should only be used to replace the single use plastics items that cannot be totally banned and it must be clear that they cannot be abandoned in the environment. The implementation of single use plastic must be accompanied by an improvement of waste collection, the promotion of innovation and research materials and design following the circular economy principles, and effective awareness campaigns for citizens and consumers to prevent waste and abuse of any kind of single-use items".
SPAIN
In Spain, pioneering legislation to ban a number of single-use items was introduced in some forerunning regions, such as the Balearic Islands and Navarra, well ahead of the entry into force of the European legislation. On the other hand, the process to transpose the EU directive into the national circular economy package has only just started.
"I wish Spain had the same sense of urgency as its regions in tackling the single-use plastic battle. The Balearic islands did not wait for an EU law to ban cups, plates and cotton buds", says Tania Montoto from the national network Ecologistas en Acción.
"The Spanish government's proposal to tackle disposable plastics is going in the right direction but not as ambitious as we hoped for", agrees Ana Gutierrez Dewar, Director of Political and Interinstitutional Relations at Retorna. "Spain should aim for higher waste prevention targets – 15% reduction by 2023, compared to 2010 figures is not enough, a 30% reduction within the same timeframe would be a better objective", explains Gutierrez Dewar. "If Spain is serious about an ecological transition in which no resource is wasted, deposit and return schemes must be put in place now".
Spanish environmental NGOs have joined forces to call on the Spanish Secretary of State for Environment, Hugo Morán, to set high targets for reuse, provide access to quality drinking-water fountains and introduce effective consumption reduction measures.
FRANCE
France has been the first European Member State to develop a strategy to tackle the problem of single-use plastics.
Six months ago, France adopted a circular economy law, aimed at banning all single-use plastics by 2040, reducing plastic bottles by 50% by 2030, increasing reusable packaging so as to reach a share of 10% reusables by 2027 and recycling 100% of plastic packaging by 2025. However, to achieve these ambitious targets, concrete measures and mandatory quotas for producers need to be set, as well as specific consumption reduction targets for food containers and cups.
"France has made a great step forward by acknowledging that the priority is to drastically reduce single use items. The challenge lies now in the good implementation of binding measures that will enable the country to reach the ambitious targets that were set", says Laura Chatel, Advocacy Officer at Zero Waste France.
France also developed additional bans on single-use plastic packaging for fruit and vegetables and on the use of single-use plastic in fast-food restaurants. "Biodegradable" labels are banned from plastic packaging, and no exemptions are granted for biodegradable plastics as these only degrade in industrial composters and not in the environment. A biodegradable plastic bag lost in the ocean is therefore just as threatening as a conventional plastic bag.
Under the French legislation, extended producer responsibility schemes are widened to include prevention, repair, and reuse. Progress was also made on green procurement, with reuse targets, a ban on the use of single-use plastics in central administration, and the installation of water fountains in all public buildings.
"Change can only happen if reuse becomes the norm. With this law, major first wins have been obtained to oblige restaurants, events and public spaces to provide reusable alternatives. Strong control and enforcement is now needed to guarantee their true access to all", says Diane Beaumenay, Marine Litter Advocacy Officer at Surfrider Foundation Europe.
HUNGARY
Hungary officially announced their intention to adopt measures that, on certain aspects, go beyond the minimum requirements of the EU directive. In fact, single-use plastic bans were to start in Hungary as of January 2021, six months in advance of the official implementation date. Moreover, such bans should also be extended to items that were not foreseen by the European legislation, such as plastic cups and thin plastic bags. We hope that these announcements will turn into measures on the ground soon and that the same level of ambition will apply to other measures than bans.
THE NETHERLANDS
The Netherlands has taken a highly commendable step with the expansion of the existing deposit return scheme for plastic bottles to bottles of less than 1 litre. The collection scheme includes a 90% separate collection target for PET bottles and goes beyond the minimum requirements of the European directive by bringing forward the deadline to 2022 instead of 2029. However, as requested by the European legislation, the single-use plastic challenge should be tackled in a comprehensive way. Environmental and marine NGOs therefore requested the government to adopt a wider approach towards single-use plastics, extending the bans to other common disposable plastic products (such as wet wipes, teabags, confetti, balloons or plastic pieces in fireworks). Moreover, NGOs also called for an earlier implementation of producer responsibility measures and for labelling requirements to be introduced on more single-use plastic products to improve consumer awareness.
NGOs also developed joint recommendations to 1) avoid replacing plastic with other single-use alternatives, 2) ban the free provision of single-use plastic items, 3) use fiscal measures to phase out disposables and increase reuse, and 4) set up a national consumption reduction target (of 5% by 2025), to be achieved through mandatory reuse targets as well as a target for reusable packaging.
GERMANY
In Germany, the process to take up the single-use plastic challenge started on Wednesday 24 June with measures to ban single-use items that are included in the European legislation. However, environmental NGOs find these measures not ambitious enough, and call for an extension of the ban to disposable plastic cups and food containers, the promotion of reusable products nationally, and a clear differentiation between disposable and reusable products for consumers.
The hot debate among stakeholders also focuses on the role of producers, for whom voluntary measures are being considered, instead of a more effective mandatory national scheme. "We need binding regulations to make producers pay for clean-ups.", says Dorothea Seeger, Marine Litter Expert at BUND/Friends of the Earth Germany. The German parliament and council still need to agree to these measures.
PORTUGAL
Bans on some of the most common single-use plastic items (Article 5 of the Single-Use Plastic Directive) were due to be integrated into Portugal's national law by the end of July 2020. However, the process has been put on hold due to the COVID-19 outbreak, with a new deadline yet to be set.
Progress has also stalled in the implementation of a deposit return scheme. In 2018, Portugal passed a law to introduce a national deposit return scheme for plastic and glass bottles, metal and aluminium cans by January 2022. Despite a successful pilot scheme – which saw over 30 machines installed and more than 1 million bottles collected in exchange for a small monetary incentive – the implementation of the scheme is now at risk of being delayed if not prioritized. In order to meet the 2022 deadline, the Portuguese government must adopt measures to regulate the future deposit return scheme by the end of this year. Any slow-down in the regulatory process risks delaying the scheme's implementation.
Seas At Risk's Portuguese member, Sciaena, has launched a campaign, 'Há mar e mar, Há usar e recuperar' ('For the health of our oceans, demand a deposit return system'), together with a public petition. The objective is to implement a deposit return scheme for all types of beverage containers as soon as possible.
Renata Fleck, Marine Litter and Awareness Officer at Sciaena, says: 'Big announcements should be followed by engagement. We expect the Portuguese government to be more proactive and follow up on its promises'.
BACKGROUND
The Single Use Plastic Directive entered into force on 3rd July, 2019, under the wider European Plastic Strategy to reduce plastic pollution in the environment and design plastic products for durable use and lower environmental impact. Member States have two years to transpose the Directive into national law.
Seas At Risk's report: Single use plastic and the marine environment
---
Posted on: 1 July 2020